Perched on the urban peninsula of Tigné Point, Fortress Gardens stands as a testament to architectural grandeur and luxury living. This 16-floor residential block boasts 63 meticulously designed luxury apartments, offering a sanctuary of comfort and elegance in the heart of Tigné Point.
Unparalleled Architecture
Fortress Gardens commands attention with its striking architectural design. Its sleek lines and modern façade seamlessly blend with the surroundings, creating an urban oasis that displays both luxury and functionality. The large terraces and windows, not only maximize natural light, but also provides panoramic views of the Mediterranean Sea and the surrounding peninsula, including the capital city Valletta across Marsamxett Harbour.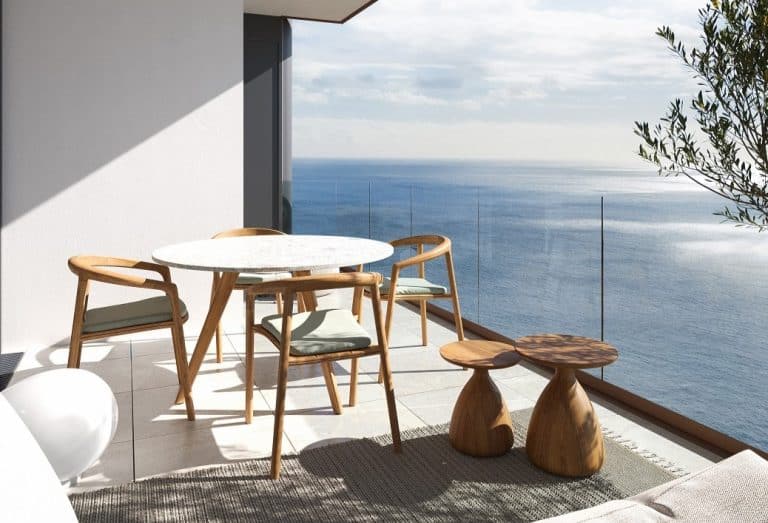 Luxury Redefined
From the moment one steps into the manned lobby, it is evident that Fortress Gardens is a residential block that prioritizes luxury and comfort. The interior spaces are designed with attention to detail, featuring high-end finishes and premium materials. The apartments have spacious layouts, and elegant finishes that evoke a sense of refined living.
Amenities Beyond Compare
Fortress Gardens does not just offer luxury within its walls; it also provides a host of residential amenities that cater to the needs and desires of its discerning residents. From a fully equipped gym to a concierge service, every aspect of this residence has been designed to enhance the quality of life for its occupants. The communal spaces offer opportunities for relaxation, recreation, and socializing, creating a sense of community that is both inviting and exclusive.
Location, Location, Location
Situated at the north shore of Tigné Point, Fortress Gardens provides unparalleled access to the pulse of urban life. Residents will find themselves near the finest dining establishments, cafes and Malta's largest shopping mall which create a buzzing social hub and an ideal location for those seeking a luxurious lifestyle. Fortress Gardens offers stunning sea views to the north and the restored 19th century Garden Battery to the south, which will be sensitively landscaped to create a new area for the enjoyment of the residents and the public.
As the interior finishing works commence, Fortress Gardens stands poised to redefine luxury living in the heart of Sliema. With its impeccable design, amenities and prime location, it promises to be a residence that transcends the ordinary, offering a lifestyle of unmatched sophistication and comfort. For those seeking a refuge of opulence in the midst of urban dynamism, Fortress Gardens is the epitome of sky-high living.
Further Information
For more information on the new Fortress Gardens development please visit fortressgardens.com.mt or contact the sales team by email on: [email protected] or by phone on: (+356) 20655510.